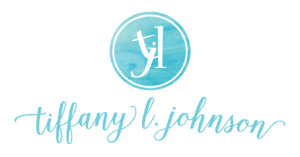 Our anniversary of being a full-time business as "Tiffany L. Johnson" is today – we're THREE!!!! Phillip and I can't believe that three years of working together have already passed. We are SO THANKFUL to all our amazing clients who have trusted us over the past 3 years to capture their love stories through photographs…and all our graphic design clients who let me be creative and design unique invitations!
Phillip and I have photographed over 60 weddings, and several hundred sessions!! So, a huge THANK YOU to each and every one of you awesome people – we are incredibly blessed!!!


It's been a long time since I told our business story! It's a cool story about how God's timing is pretty perfect.
I graduated college with a BFA in Graphic Design, & BFA in Photography. My professor (Mr. Wilson) told me I'd own a business someday, but I said NO WAY!!! After graduation, I worked at a Graphic Design firm in Greenville for 2 years, doing photography on the side, and waitressing at Pup's Steakhouse on weekends to make extra money.
Once I started dating Phillip, I was jealous of his teaching schedule (I only got 5 days off a year at the Graphic Design firm) so I jumped into being an ART TEACHER for a middle school in Halifax county. It was the hardest (worst) experience of my life – and I KNEW it wasn't my calling or passion!!! (I still have nightmares)
The WEEK after our honeymoon, I called Phillip CRYING on my commute to Enfield Middle School. I told him I wanted to quit teaching THAT DAY. Instead of questioning me, or asking where I would find a new job…Phillip supported me and told me it was okay if I needed to quit teaching.
October 25, 2013 was the day EVERYTHING CHANGED for me. I finally had the freedom to follow my passion as an entrepreneur full-time (Mr. Wilson was right) So that first year, I GRINDED IT OUT. I had enough photography & graphic-design work to support us part-time, so painted door hangers, sewed painted pillows, ANYTHING I could do to make extra money. Phillip and I did countless wedding expos to get our photography name out to the public, and worked so hard to create a name for ourselves.
I shot my first wedding back in 2011, and since then, I knew that's the direction I wanted my photography business to go. We now primarily photograph weddings (30 weddings this year!!) and I love shooting them with Phillip by my side.
Phillip is the perfect business partner compliment to my personality – he's lighthearted and adventurous to balance my organized, type-a brain. Together we give a well-rounded experience and I love being a husband/wife team with that crazy guy!!!
Well, that's the short version of our journey to the 3-year mark of officially being "Tiffany L. Johnson"! We can't WAIT to see where the next three years takes us!


I'm NOT coordinated. My brides make this look WAY MORE GRACEFUL than i do. But can we please discuss Phil's stud hand?? So good!
HAHAHA – FAIL. Such a fail. I'm so awkward.