Casey & Hunter  |  Goldsboro, NC  |  November 12, 2016
We had a beautiful November day for a wedding! I was excited to see Casey, and just KNEW she'd be looking beautiful. We arrived at her parents house for getting-ready shots, and all the girls were lounging around in satin robes. Casey got the robes monogrammed with each girl's initials, and they were so cute!!! Even more awesome, was that ALL the bridesmaids were already DONE with hair and makeup, so they could relax and let Casey get ready without rushing.
Casey and Hunter got married at Coker Memorial Church, and had their reception at the church as well. It was SUPER convenient, literally only 2 minutes down the road from the house. We found the PERFECT patch of "backyard" to shoot all the pre-ceremony photos, and we had the prettiest sunlight streaming through the trees.
One of our favorite parts of the day was Casey & her Daddy's First Look. It was sweet and emotional – everything a bride dreams and imagines a first look with her dad to be. Casey's dad has always said he'd buy her ANY ring she wanted, if she just wouldn't get married. SO SWEET!!! I bet it was hard giving Casey away, but hopefully a little easier knowing that Hunter is a great guy!
Jeffery's Florist outdid themselves yet again with a gorgeous ceremony space. They followed through with Casey & her mom Lori's vision – and it had tall gorgeous sprays of flowers and tulle. The reception was also over-the-top with pretty centerpieces, tons of crystal chandeliers, tulle draping from the ceiling, and pretty set tables. I LOVE BLING, and their reception had lots of it!!!
Hunter and Casey ran through a tunnel of sparklers to his truck. It was a fun way to end the evening….AND to end our 2016 wedding season with our 30th wedding. We hope you'll enjoy this Sneak Peek of their special day!!!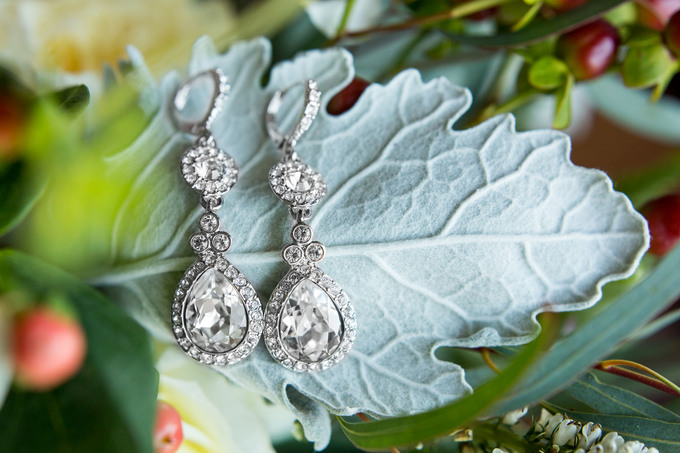 Thanks to all the vendors:
Florist: Jefferys Florist, Dunn NC | Hairstylist: Kayla Jones | Director: Rhonda Stocks and Brittany Price | Wedding & Reception Venue: Coker Memorial Church  |  Caterer: Cheryl Catering | Cake Designer: Cheryl Catering | Ring Designer: Frankie Walker | Photography: Tiffany L. Johnson